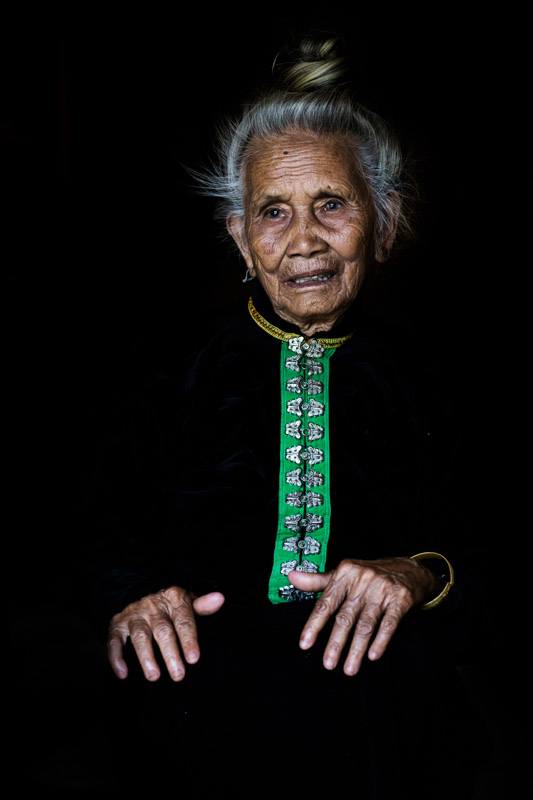 THE THAI
The Thai ethnic group is divided into 2 groups, White Thai and Black Thai, both being organised in different subgroups. Second biggest tribe of Vietnam, they have a very strong culture as well as a big influence on the other groups of the area, like the Kho Mu and the Ơ'Đu. I met that woman from the White Thai in 2016, in Nghệ An province while I was searching for the Ơ'Đu. We really created a connection and during our conversation I discovered that she is married to an Ơ'Đu. I found the White Thai to be particularly open, friendly and resourceful. I was eagerly invited into the village where I got to feel a strong sense of cultural pride.
In July 2017, I spent some time with the Black Thai. Here, many of the elders shared the same sad conclusion on the culture slowly fading, youngsters preferring modernity and ignoring their traditions. The beautiful stilt houses are replaced by concrete constructions, poor quality silk now substitutes the traditional hemp dyed in indigo costumes. But one image sticks to me when I think of them, their conical hat put on top of their high bun, like it's floating above their head.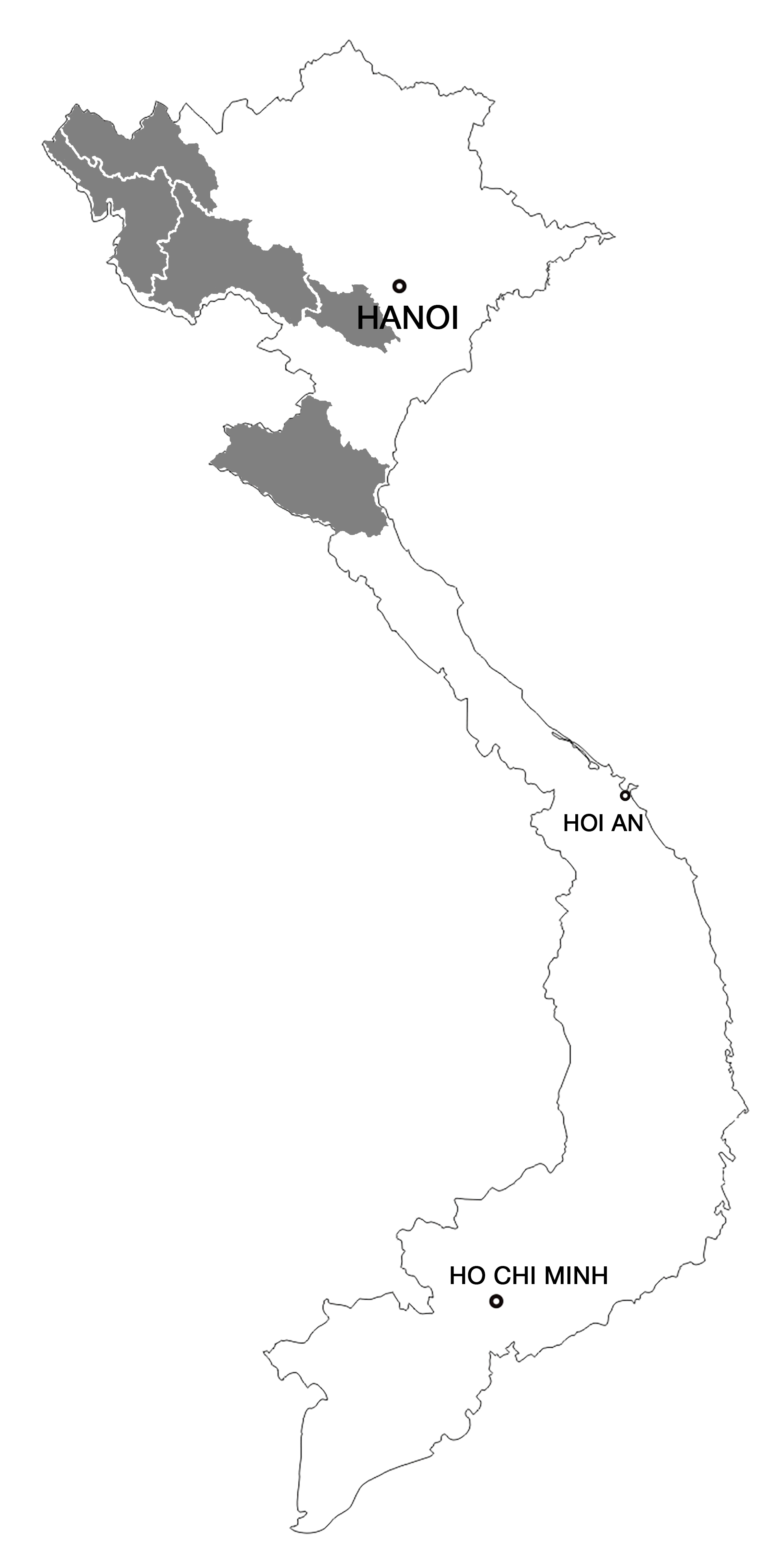 Population
1 550 423 people (Census 2009)
Location
Lai Chau, Dien Bien, Son La, Hoa binh...
Arrival
From China from 7th to 13th Century
THE DAO MAN
THE FLOWER HMONG
THE BO Y
THE TAY
THE CONG
The Stieng
THE M'NÔNG
THE RO MAM
THE CHU RU
THE HRE