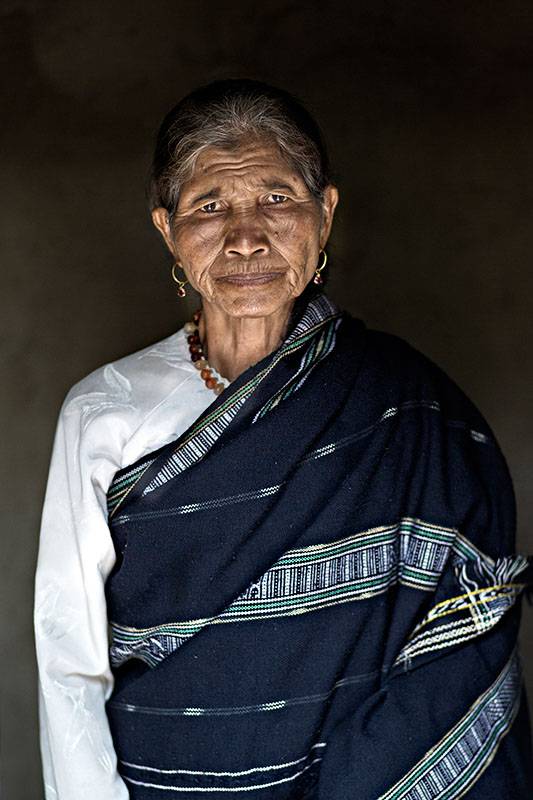 THE CHU RU
The Chu Ru are said to have links to the Chăm group. This is evident in the style of their costume, which resembles an Indian sari. When I visited the Chu Ru in August 2016, I met this lovely lady who kindly invited me to her house, where she proudly posed in her costume and told me how strong their culture is.
The Chu Ru, who are also known for making rice wine and wine jars, are very artistic and musical. I was lucky to have witnessed an 80 year old grandfather playing his handmade musical instrument to his granddaughters.
I had a good time with this group and could have spent a week with them! I'm proud to have a full costume, one of their musical instruments and a ring as part of my Chu Ru collection.
Population
19 314 people (Census 2009)
Location
Mainly in Lam Dong province
Arrival
Believed they were separated from the Cham when migrating to the mountains
THE NUNG
THE O DU
THE PU PEO
THE GIAY
THE HA NHI
THE XO DANG
THE RO MAM
THE BRU VAN KIEU
THE M'NÔNG
The Stieng